My mother used to make this all the time when I was younger & I really disliked it... but tastes change as one grows up. Inspiration hit while having the insanely delicious breakfast at the Four Seasons in Maui; they had an incredibly creamy bircher muesli (which translates to "mushy oatmeal" in German; I know that doesn't sound too appealing) – so here is my healthier but just as delicious version! Just be patient it requires to soak overnight in the fridge.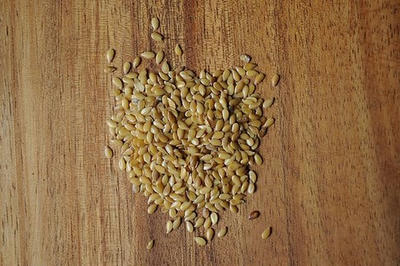 Toasting the oats and flaxseed in this recipe for muesli really sets it apart from other variations -- the toasted oats give the muesli a hearty and nutty flavor, to which the almond milk is a perfect addition. The grated apple and pear blend in seamlessly and give the muesli a little sweetness. I imagine the results would be good with a fruit-flavored yogurt as well, if you didn't have plain yogurt on hand. All in all, a delicious, healthy, and convenient breakfast recipe that definitely has a permanent spot on my breakfast recipe list.
Serves 4
2 cups old-fashioned oats
1/4 cup ground flax seeds
1 pinch cinnamon
1/2 teaspoon nutmeg
1 cup unsweetened almond milk
1/2 cup apple juice
1 pear, skin left on, grated
1 apple, skin left on, grated
1 cup plain yogurt
1/4 cup toasted hazelnuts & almonds
1/2 cup blueberries
Preheat the oven to 350F. Put oats & flax seeds on a parchment-lined baking sheet and toast the oats for 7 to 10 minutes, until fragrant. Take out of the oven and place in a bowl with cinnamon & nutmeg, add the almond milk & apple juice, mix to combine and refrigerate overnight so the oats can soak up the liquids.
Take the oat mixture out the fridge and add the grated pear, apple, yogurt & toasted nuts. Mix well. Spoon muesli into bowls and top with maple syrup and blueberries.
PR