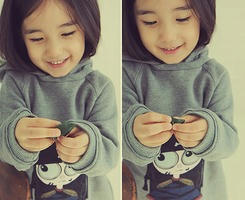 Thanksgiving is a potluck affair at my parent's house. My folks cook the turkey and stuffing but the other dishes are up to the guests who arrive with appetizers, cranberry sauce, sweet potatoes, salads and dessert. Those who can't cook, are tasked with bringing wine or bread. Everyone contributes and has a chance at bragging rights.
The feast always starts off with sparkling wine, except for last year when I mixed up a sparkling cocktail, the Aperol Spritz instead. This year
vacuum tube
, in addition to cooking as I always do, I've settled on a cocktail with port. Fonseca Bin 27 is a lovely and inexpensive ruby port, lush and filled with lots of ripe dark berry flavors. To lighten it up, a fizzy not too sweet sparkling wine is perfect. You want something good and bubbly but not too sweet.
Another nice reason to use Fonseca Bin 27 is that for the holidays they have released a bottle with a limited edition Artist Label which raises funds for Waterkeeper Alliance, a non-profit organization that promotes and protects clean waterways worldwide, this is an important cause for Fonseca as they are committed to sustainable viticulture with respect to the Douro Valley in Portugal. This year the label features the work of artist Barnaby Furnas, whose paintings are exhibited in the various museums including the Museum of Modern Art. Based on one of Furnas' popular "rock star" paintings inspired by the music of The Velvet Underground, the painting's vibrant hues are intended to echo the fruity intensity of BIN 27. No matter which bottle you choose
brushless dc motor
, the port is sweet and luscious. It is also be lovely as an after dinner drink, especially with something chocolate.
This recipe originally was created by spirits writer David Wondrich, but I chose a slightly sweeter sparkling wine. For more port cocktails visit PortCocktails.com
Ruby Sparkler
2 parts sparkling wine, something lightly sweet and fizzy such as Extra Dry Prosecco, chilled
1 part Fonseca Bin 27 ruby port, chilled
Garnish of fresh berries or cranberries
Combine the sparkling wine and port in a Champagne flute
Amethyst earrings
, garnish and serve.
PR